Django Bells
Ten years ago, in 2007, carillonneur Carl Van
Eyndhoven met the members of the jazz manouche
ensemble 'Minor Sing' at the festival "Swing sous les
Etoiles-Miribel" (France). The alliance between
carillon and manouche caught on with the audience: it
was a memorable concert and the beginning of a
lasting collaboration. In the years to follow there were
performances in France, Belgium, The Netherlands
and the Czech Republic. The joint fascination for the
music of Django Reinhardt and the unique sound of
the bells resulted automatically in the name of the new
quintet: "Django Bells". It is also the title of this first
CD which was recorded in May 2017 in Prague,
cradle of the mobile carillon of bell founder Petr
Manoušek. In the years to come "Django Bells" want
to expand their repertoire with compositions of their
own in the true spirit of their great example.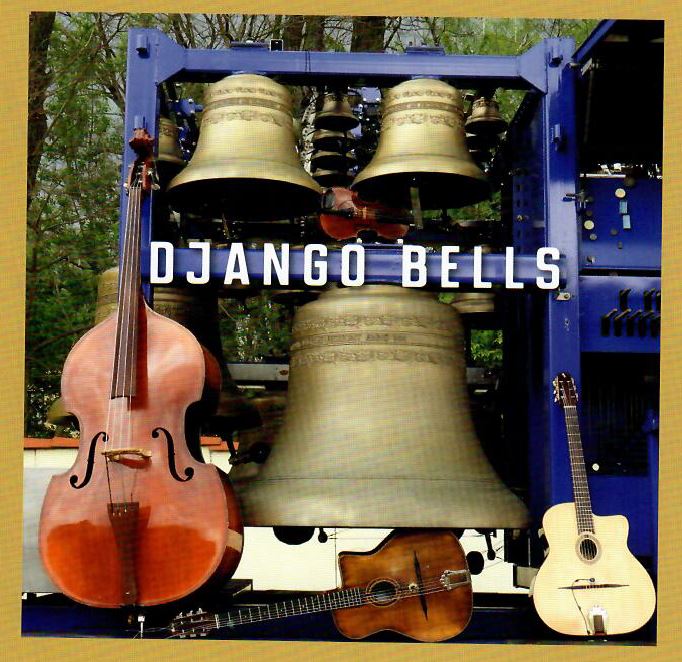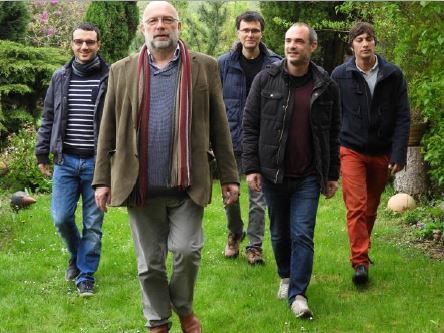 01 Django Bells Carl Van Eyndhoven 4:07
02 After You've Gone Turner Layton | Henry Creamer 3:31
03 Danse Norvégienne Edvard Grieg | Django Reinhardt 4:22
04 If I Were A Bell Frank Loesser 4:13
05 Cocktail Caliente Sylvain Pourrat 2:50
06 Bluesette Jean Thielemans 3:07
07 Minor Swing Django Reinhardt | Stéphane Grappelli 4:13
08 Daphne Django Reinhardt 3:18
09 Black Orpheus Antonio Carlos Jobim | Luiz Bonfá 4:58
10 Nuages Django Reinhardt 6:38
11 All Of Me Gerald Marks | Seymour Simons 4:27
12 Douce Ambiance Django Reinhardt 4:39
13 I've found A New Baby Jack Palmer | Spencer Williams 3:54
Carl Van Eyndhoven | carillon
Jean Lardanchet | violin
Sylvain Pourrat | double bass
Laurent Vincenza | rhythm guitar
Yannick Alcocer | solo guitar
Django Bells Promo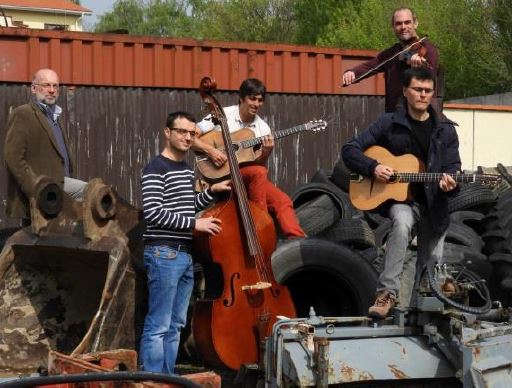 Improvisation on Django Bells
Carillon of SS Pieter&Pauwel – Mol 2020